40 years of NHMF: when Skokholm Island was offered to the Wildlife Trust of South and West Wales for £500,000 in 2005, all efforts went into raising enough money to buy this unique habitat – but a rival bid created an unexpected emergency.
Image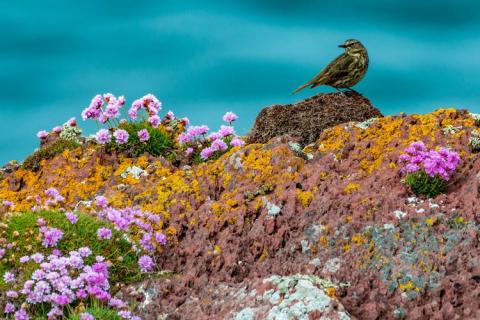 Skokholm – its name thought to derive from the Norse for 'wooded island' – is a remote and wild landscape of grasslands and tall sandstone cliffs, two miles off the coast of Pembrokeshire, Wales.
In spring and summer it is inhabited by tens of thousands of nesting seabirds including Puffins, Razorbills, Guillemots, gulls, Manx Shearwaters and Storm Petrels. For birds and birdwatchers alike, Skokholm is an island paradise.
Owned by the Dale Castle Estate since 1646 this island nature reserve, a neighbour of the larger Skomer Island, had been leased to the Wildlife Trust for nearly 60 years.
Historic island of the coast of Wales
As well as being a hugely important wildlife habitat, Skokholm has a noteworthy history. The island was Britain's first bird observatory, established by naturalist Ronald Lockley in 1933. Lockley wrote many of his seminal ornithological books here and another visitor, Beatrix Potter, illustrated her private correspondence with sketches of Skokholm's birds and rabbits.
There is evidence of bronze age human habitation on the island and it had been used for agricultural settlement since the Norman period. An 18th century Grade II Listed farmhouse still stands, now used as visitor accommodation.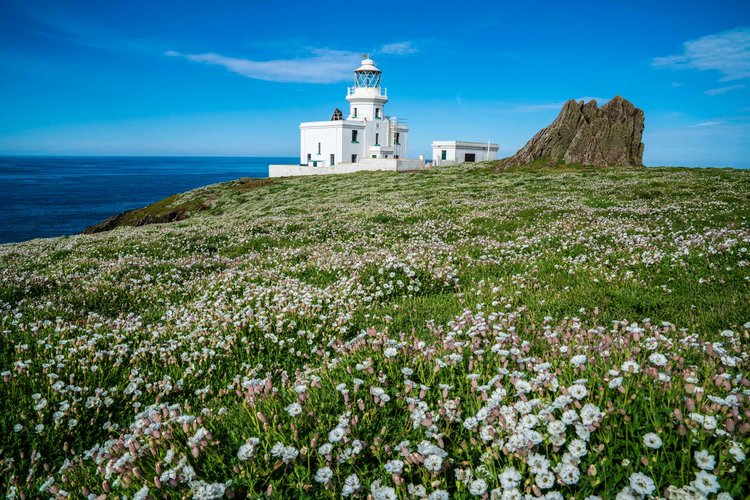 A rival bid
Despite the Wildlife Trust being the estate's preferred buyer, the owners informed the Trust that they were seriously considering a higher offer from a private buyer.
The situation became urgent, with a real danger of the island being lost to the nation. Had it fallen into private hands there was a considerable risk that public access and the Trust's high conservation standards would end.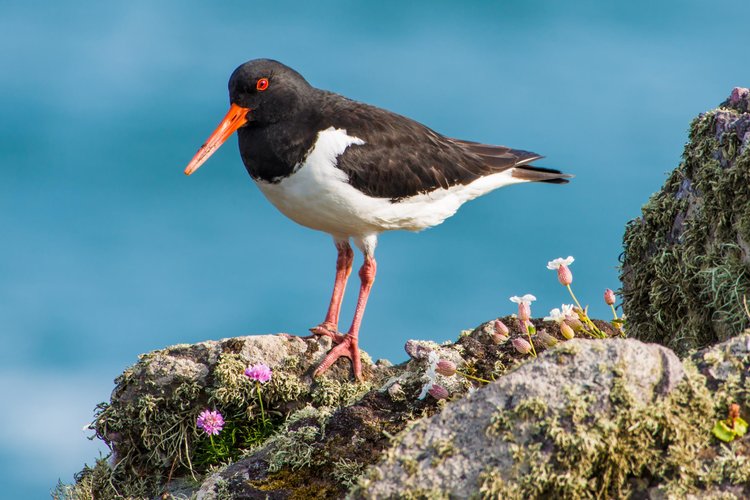 The Wildlife Trust's fundraising efforts
Thanks to the Wildlife Trust's emergency fundraising efforts, £400,000 was raised towards the purchase within three months, with another £50,000 promised in corporate sponsorship. The Trust approached the National Heritage Memorial Fund for an additional £150,000. This allowed them to match the competing offer and buy the island at a fair market value of £600,000.
Thankfully for Skokholm and its wildlife, the funding application was approved by NHMF Trustees in December 2005.
An island paradise
Now Skokholm Island is safely in the hands of the Wildlife Trust of South and West Wales. Visitors can stay in the farmhouse, watch the spring migration spectacle as thousands of Manx Shearwaters return to their island burrows from South America, see Guillemots, Razorbills and Puffins gather around the red sandstone cliffs and enjoy one of the most accessible Storm Petrel colonies in the world.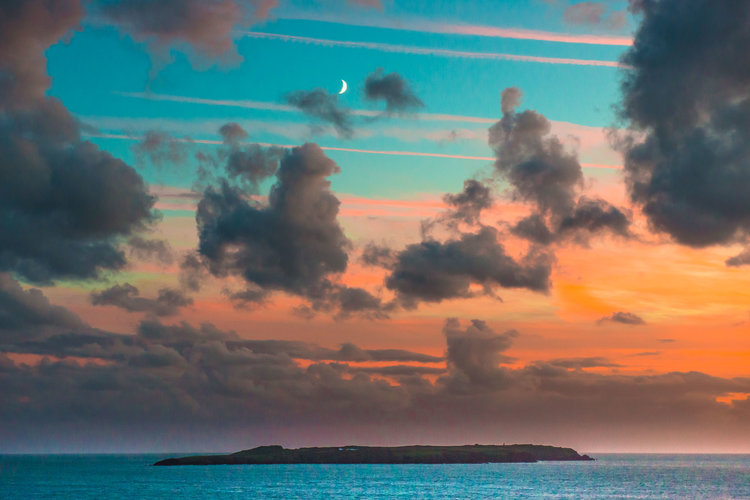 40 years of NHMF
We're marking our 40th anniversary of saving the most important treasures at risk as a memorial to those who've given their lives for the UK. See more on Instagram and LinkedIn using the hashtag #NHMF40.