Miniature by Isaac Oliver, purchased by the National Trust with NHMF funding, forms the centrepiece of a new exhibition 'House of Portraits'.
Image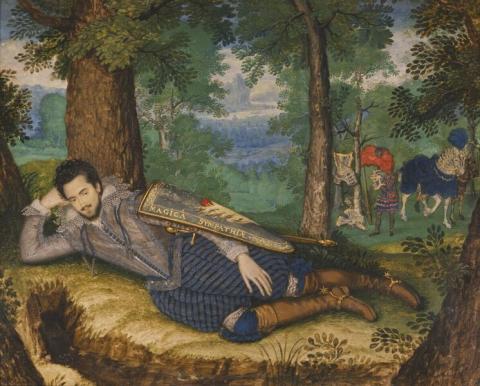 Image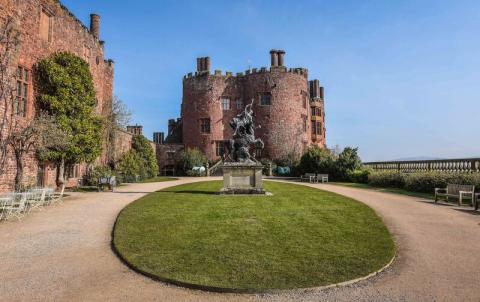 The National Trust
The great halls and quiet chambers of Powis Castle near Welshpool, Wales are a time machine full of exceptional portraits that transport visitors back through the ages. From majestic full-length portraits, to intimate miniatures that can be held in the palm of your hand, they are the work of generations of talented artists and each tells an amazing and unique story.
On 20 March, the National Trust launched 'House of Portraits', a new exhibition that delves beneath the surface of these intricate works by prominent artists such as Joshua Reynolds, John Singer Sargent and Thomas Gainsborough.
Alongside portraits of kings, emperors and maharajas are the paintings of the men, women and children of the Herbert family who have lived at Powis Castle for over four centuries.  
The centrepiece of the exhibition is an intricate Jacobean miniature portrait of Lord Edward Herbert of Cherbury painted by Isaac Oliver (1565-1617). It is now on display at Powis for the first time since it was purchased for the nation, with support from the National Heritage Memorial Fund.
The miniature depicts Lord Herbert as an unabashedly ambitious soldier, scholar, diplomat, musician, and poet, who epitomised the romance and chivalry of his age. He commissioned numerous portraits of himself from the most fashionable artists of the day, many of which hang in Powis Castle. Foremost amongst these is this miniature by the court artist, Isaac Oliver, who depicted him in a relaxed pose lying in the woods following a joust.
Isaac's attempt to capture the many layers of Lord Herbert's complex character in a single, exquisite likeness resulted in one of the true masterpieces of British art.
See 'House of Portraits' from 20 March 2018 until 27 January 2019. For more information visit the National Trust Powis Castle and Garden website, or follow #NTHouseofPortraits.